Mary Elizabeth Robina Cochrane
(1884-1957)
| | |
| --- | --- |
| Born | "Combermore", Lifford, Co. Donegal, Ireland - 15th October 1884 |
| Married | St George's Church, Hyderabad, India - 26th November 1906 |
| Died | Strabane, N.Ireland - 4th January 1957 |
| Burial | Lifford Churchyard, Co.Donegal. |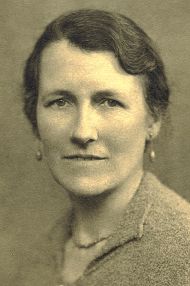 One of a large family of eleven children (with two others dying in infancy). Born at "Combermore", a large house on the outskirts of Lifford. On returning to Ireland, from India, the family home was "Glencoe", Strabane, Co. Tyrone, N. Ireland from before 1942 up to her death in the Bayview Nursing Home, Asylum Road, Londonderry, N. Ireland. She was known to her grandchildren as "Oohhoo" and signed her name as this; an onomatopoeic word originating from a call she would give.
| | |
| --- | --- |
| Children | Lois Mary Redman (1910-2013), Heather Elizabeth Redman (1913-1983), Beryl Robina Redman (1917-2001) |
| Spouse | Harry Eastland Redman (1880-1950) |
| Siblings | John Ernest Charles James, Robert Cecil, Edward (Ned) Webber Warren, Annie (Nancy) Frances, Hugh Crawford, Leonora (Nora) Josephine, Violet (Vi) Margaretta, Sydney Augustus, Ethel Grizel Mary (dii), Rupert William Henry, Henrietta Estelle, Philip (dii) |
| Parents | John Cochrane (1834-1901), Martha Little (1847-1931) |
See pictures of her birthplace "Combermore" and the family grave she shared with her husband.
---